Before jumping right onto the sad poetry, in this piece of composition, I want to convey my feelings about this poetic form, how it all started, and what was the cause behind writing 'Wherever You Go, I Go Too, My Heart Aches For You.' So go ahead and find out.
Moved by Love: Go Easy On Me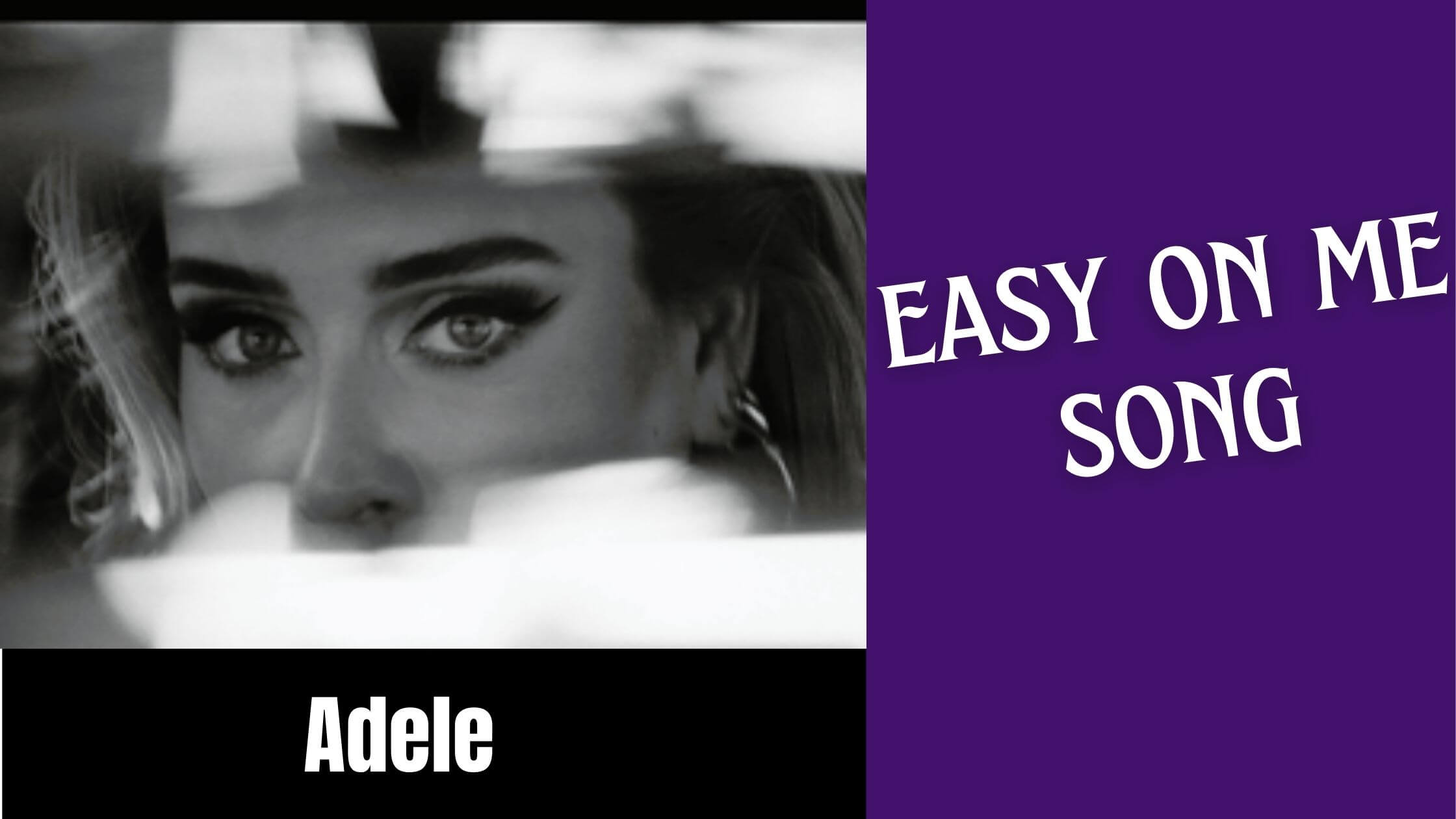 I was watching this wonderful song Easy On Me, when suddenly it occurred to me that the vanities of this whole life are futile and the world around is full of melancholic moments, and that it is terribly easy to get connected to some, no matter how hard you try.
Sad poetry or song, or whatever the genre is, gives a launching pad to high emotions, maybe due to the fact the all of us have at different times lost something that we valued or loved more than others.
The sad poetry punctures the bio bubble that all of us tend to create over time and thus allows us to connect to the sadness. Indeed: He lost beloved who had a few times served me too; it was his dearest loss, but he held tears only until being hugged. Lo! He started to bitterly cry and I too cried to a chaotic bite of a big loss!
Lyrics of the above-mentioned song are given below, which will help you to connect to why 'Easy of Me Song' is sad but still full of life:
There ain't no gold
In this river
That I've been washing my hands in forever
I know there is hope
In these waters
But I can't bring myself to swim
When I am drowning
In this silence baby let me in
Go easy on me baby
I was still a child
Didn't get the chance to
Feel the world around me
I had no time to choose
What I chose to do
So go easy on me
There ain't no room
For things to change
When we are both so deeply
Stuck in our ways
You can't deny how hard I have tried
I changed who I was
To put you both first
But now I give up

I had good intentions
And the highest hopes
But I know right now
It probably doesn't even show
The Ultimate Power of Sad Poetry/Sad Love Poetry
The sad poetry/sad love poetry just opposite to delightful poetry has the power to instantly heighten the pain and sorrows that life brings to the whole world.
It allows us to soak in hard experiences of life and then nurtures them to make out sensible meanings: Just let it in and see the effects it bears in real time.
Life: A Mix of Happy Vibes and Suffering and Losses
A good piece of sad poetry has the same effect as some other piece of tragic art. I wouldn't hesitate to say that life is the amazing child of happiness and griefs, no matter what one chooses to do. The potential ever increases when the poetry has a mix of both, i.e. losses and gifts of life.
Below is one of the best fictional poetries that touches new realms of sadness and still manages to bring the realities of life in full, with the name of Buddha making it immortal!
I Am Rich with Thy Name Buddha!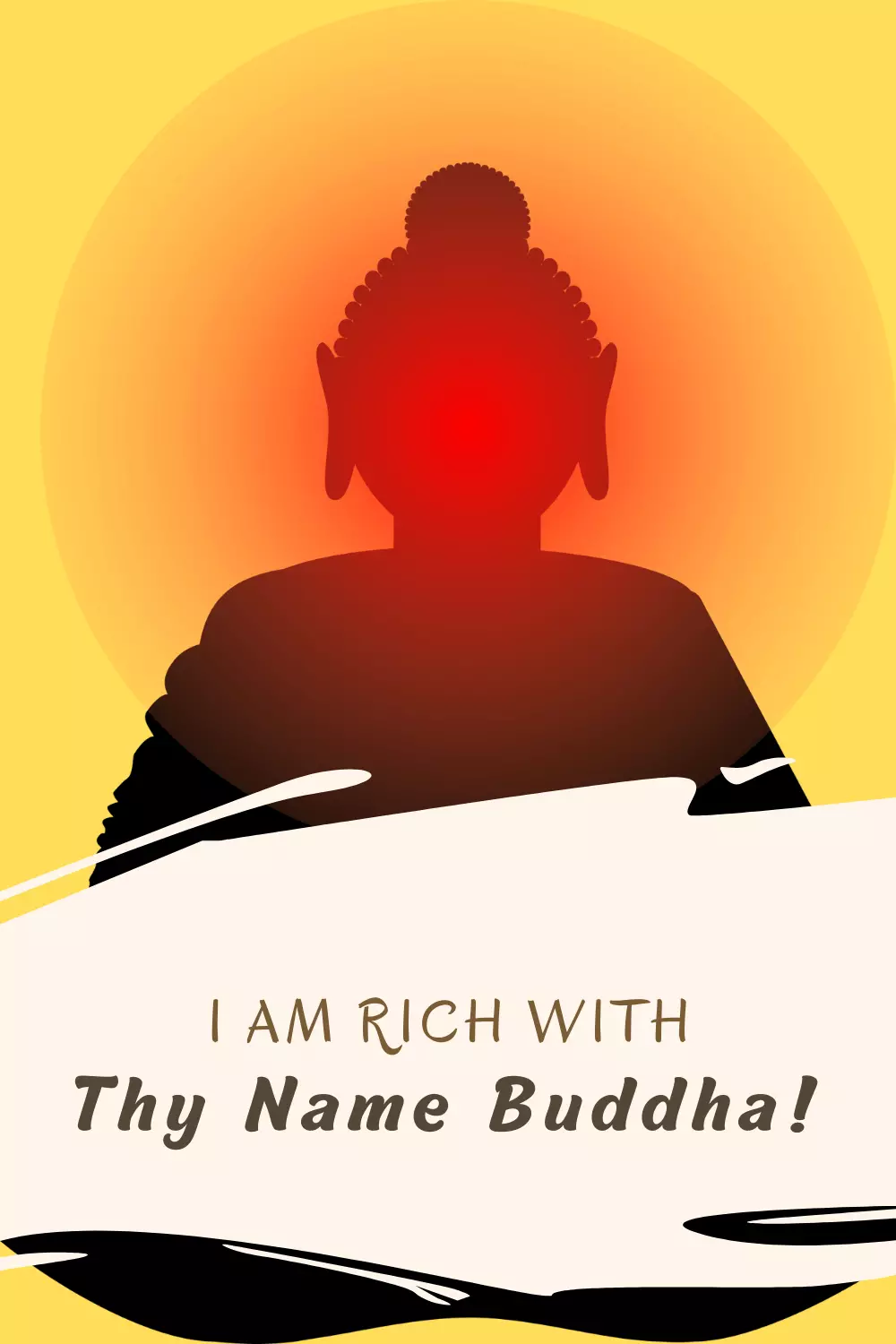 I live in a small thatched hut
With a mat in one corner and a cot
Near the smoke-filled kitchen.
You may laugh, but when I enter in,
I take many deep breaths, sometimes
Relaxed and sometimes annoyed, yet times
Are when a feeling creeps in:
Am I only worthy of such a chin?
But then, there settles mammoth content,
I live a good healthy life in the gorgeous tent
Of Buddha.
I love thee Buddha!

 

 

Those I loved passed away,
I personally feel were taken away
By the almighty God on will and purpose
Bigger than I could ponder or propose.
Still more baffling it may sound, those who loved
Me, fell short of their names too, as I grew old!

 

 

Transformed into a tall and muscular man
With little education, but a heart that ran
Helplessly on a glimpse of train
Heading to some city, and in vain
I tried not to look at the familiar green
Tufts, stretch of paddy fields, keen
Air-borne birds and rustic songs
Of sickle while reaping harvests.

 

 

How I wished to be formally educated
For I despised those who mentioned
My name carelessly as an illiterate
Man with no sign, but blue thumbs on a rate
Read by others. Many times, I silently contemplated the curse
On my dwindled fortunes; still worse,
Often I thought to dig my grave, make a
Coffin with wooden planks and shake a
Nerve to drink venom
With no curing gum!

 

 

But then, a portion stirred and acknowledged:
All goods are not lost in worldly transits – dead
Are already dead, but the show must go on;
Who'll reap the reward of left estates of a fading moon?
A beckoning trait, not by far truly insignificant –
Something that people progressively and gaily taint
During their stressful chores – and purposeful
Words still dew on the dry grass, leaving full
Imprints on the subtle dry ground.
Dear Buddha, thy art must be praised!
Good Buddha, thee must be praised
For thee knowingly sowed a seed
Of humanity; harvest conferred on a
Not so worthy generation on a
Pompous trot.
Yet thou knew a lot
About rustle of a leave on the shady branch
Of a big Banyan Tree –
Branch out blood from the rhythmic heart and body survives too;
Buddha, thy benevolent seed had thy fractional peace too!

 

 

My life marched ahead, likewise aspirations
In tandem with zeal to learn brisk motions,
Field, sickle, hectic and all such words of
Daily use and still be even with the work of
Daily life! Compelled by an urge, I learnt words from a little
Boy who visited, for the first time, my house to get a little
Help on the paddy crop. Maybe it was
An assignment given to him, or was,
…may be his parent didn't have
Time, or may be…I was too shy to have
Asked this petty question. Nonetheless,
I wanted to learn with anxieties no less
Than an urgent work and I didn't want
My endeavors to be a mocking public chant.
Luckily, as it was, the first words I learnt
From the little boy, in fact, were 'little,' 'cart,'
'Peasant,' 'fields'
And strangely 'yields'!

 

 

Recall must I, that the little boy, kept
Insignificant by most in both years and art
Of mindful possibilities, as turned out, was
Responsible for my 'New Birth' with words:
'Did you know, apart from Gods and their Godly
Creations, a new birth essentially and alluringly
Egoistic of its tender and delicately poised breaths?'
Nay, as most will remember, but my long breaths
Were ecstatic of a birth – a little significant
Step towards literacy! A leap of magnificent
Faith, resounding hopes, unmistaken
Revelations, simple zeal, jauntily taken
Reclusive path, passionate instincts
And shy yet lucrative dreams!

 

 

A new birth turned into a little
Curious boy in many ways. A little,
Must be a galore for me,
Excited on new learning, aren't we!

 

 

The bright boy, it's gratitude almost,
Purely by chance or an arbitrary selection at most,
Grew fond of me as I did of him. He came by
Every afternoon to share laughs, and by
His gorgeous chuckling tendencies, made me chuckle too.
New words behaved graciously familiar as difference in 'to   

And too' and 'it and its' became contrastingly easy to
Comprehend – I dwell now and fail, what went strong to
Enrich my repository of words: zeal or memory, or
Basic instincts with new letters itself…may be…, or
It could have been my little teacher's bountiful
Companionship and selfless gestures that in full
Led to my progressive learning over a span of
Nine Glorious Months! By monumental will of
God and friendly fervor, I had by
Now learnt to read books till class five; by
The power of so-called 'learneth to write,' I could
Make small sentences and knew elementary as would
A boy of class three –
Felt at ease and definitely a little free.

 

 

Nine Months, I must bestow for a new
Revelation that I could write new
Sentences and try read on my own – it was
Transformational indeed as would a new boy, as
Would a sacred womb after prolonged and intense cries,
As would motherhood on ill omens and threats to cries!

 

 

Nine Months indeed, I turned twenty-five and my
Agile and never weary little teacher bid me bye,
Sort of never expected news! How
Could he put me in trance? While milking my cow,
I fairly recall, he would gleefully point milk, cow, grass,
Udders, chew, horns, legs, stomach, bushy tail, green grass
And other associated words…I mean…how
Dare he could say goodbye; lonely I was now.

 

 

I cried all night that day, learning that my little
Friend had an accident while returning with a whistle
In his mouth and that he died during transit
To the nearest district. Had the village had a site
Doctor…maybe he…how dare he leave
Me alone after giving so much? I didn't sleep to leave
For an early burial; O Buddha – soul of peace…please
Forgive me to accept money to dig his grave and appease
My shabby and leaking hut…
And my poor alimentary duct.

 

 

I died guilty with every strong stroke on the Earth;
I died when the little boy was handover to the Earth;
I died in pain with the bitter cries of his parents, kith and kin;
I died many times more with my back turned to his grave. In
Great agony and with exploding nerves, I somehow
Managed to trace back to my hut; somehow
I sat gloomy
All afternoon until the 'moo' of my
Hungry cow made some sense to me.
With a nod, I patted its bony back, but no glee,
Rather greatly troubled tendencies shaken by the abrupt and nasty
Winds, and desires shattered by mischievous alliances. My
Deeds, it seemed, in past life had not been so great.
What else could I reason for such an unkempt treat?

 

 

Must admit too, over those nine months, I almost forgot
That I had not inherited even a lot
Of agricultural land, barely 0.425 acres of farm land,
In two patches, about 5 km from my village and
With no leading road, but muddy path
Like a shed feather and broken oath!

 

 

He who lives under the shade of sword

Must be just more than brave; Lord

Of crimes and gambling shall bespoke truth:

To let a wriggling bird die, to see little ruth

While blinking and frowning at celebrations of justice

And many more grave desires of ill omens to kiss

Treachery and lust; what thou humbly seek

May need some more sins and a venomous beak;

Break free, break free, break free

Of rituals if thou need to live free

And more;

The shore

Claims a half-life and rest the giant waves.

So, must break free of values of life; shaves

Indeed are to cut open threads – unlearn

What's been learned from old myths and earn

What thou find most valuable to self

And selfish goals' life a crooked elf.

 

 

O Buddha, rest peace on me over those
Clumsy notes amounting to INR 800; Pose
Me a good note on thy lush court; cast
Gloomy shadows on my life, make me ill and fast
With poorest meals, but spare my 69-year breaths.
I don't want to live forever, but ponder over myths
Of a century-old grave, see myself totally
Consumed by the old age and repentance. To flee
From misfortunes is not my concern now;
I would indeed like to thank that little boy, how
His benevolent presence made me a better
Man; I even dug a grave free of cost later!

 

 

All my life I stayed a poor man, until I met
That wonderful kid. I'm still poor, but I met
Liberty the moment he died;
I got free the moment I hugged
My poor skinny and hungry cow: I'm happy to repent
My deeds of not giving away the penny serpent
For my little teacher. Sometimes haunted
By dreams of Buddha addressing the cemented
Soul: Bravo! Thee said and I almost wished
An interchange!
A great change
Of hearts with peace and urge to give
Back how I ploughed barren lands; give
Soil a free inspection and advice young
Lads to favor their motherland with young
Blood, fresh sweat, puffing breaths,
Dry mouth, parched eyes, sweet oaths
To never let go
And forgive even a foe.

 

 

In turn, as I see, the whole village
Now stands by my side. My age
Needed a son and bless thy art Buddha,
I got whole village's sons by my side. Lord Buddha,
I wonder, how difficult the task
Would have meant for thy ask:
It took me my whole life to win a village
And thou with so much ease won the whole Age.
Must proclaim, while I have time to write and speak:
I may be poor, but I Am Richer with Thy Name Buddha!
Epitaph [The Next Sad Poetry for the Boy who Lived and Died]
Thou shalt live in my heart forever
Until the mortal war is over in this world;
I hope to unite with you,
I can't be like you but still try.

 

Thy taste was good and thy words still better,
I wish I had more time with you.
Dear lad, you were a real hero
Who gave me so much;
How can even I repay that debt,
My whole life seems too short!

 

Good dear boy, rest in peace,
Enjoy the tiny flowers and fresh breeze
That touches your grave in love;
I loved you so much I say;
I will continue to water the flowery bed,
Waiting to unite with you:
A grave just next to you!