The darling of throbbing hearts, always smiling, always cheerful, always kind Kissi-Pussi-Poo is a wonderful ambassador of world peace. He has been devoting too much time writing sad poetry just to ensure that the whole world is sensitized about the various fallouts of wars. Through these pieces of thoughtfully written short sad poems, his main goal is to spread the words of love.'
Supercute Kissi-Pussi-Poo also continues to work on his upcoming song (still work in progress):
Meet and greet,

Meet and greet,

Trample wars with feet;

Fast and furious,

Fast and furious

Will rescue the street!

 

Say hello, say hello,

To neighbors and fellow,

No to war, no to war,

Let's get a tone mellow!

Meet and greet,

Meet and greet,

Trample wars with feet;

Fast and furious,

Fast and furious

Will rescue the street!

to be continued…
Saving Earth from Wars – Amalgamation of Sad Poetry and Happy Short Poems
Below are two wonderful short poems covering both sad poetry and happy short poems for the readers to enjoy before jumping to the crux. The upright idea is to save the harmony and greenery of the Earth and prevent the degeneration of its vast grassland.
(1) Mother Earth Vehemently Cries – Sad Poetry to Share to Save Earth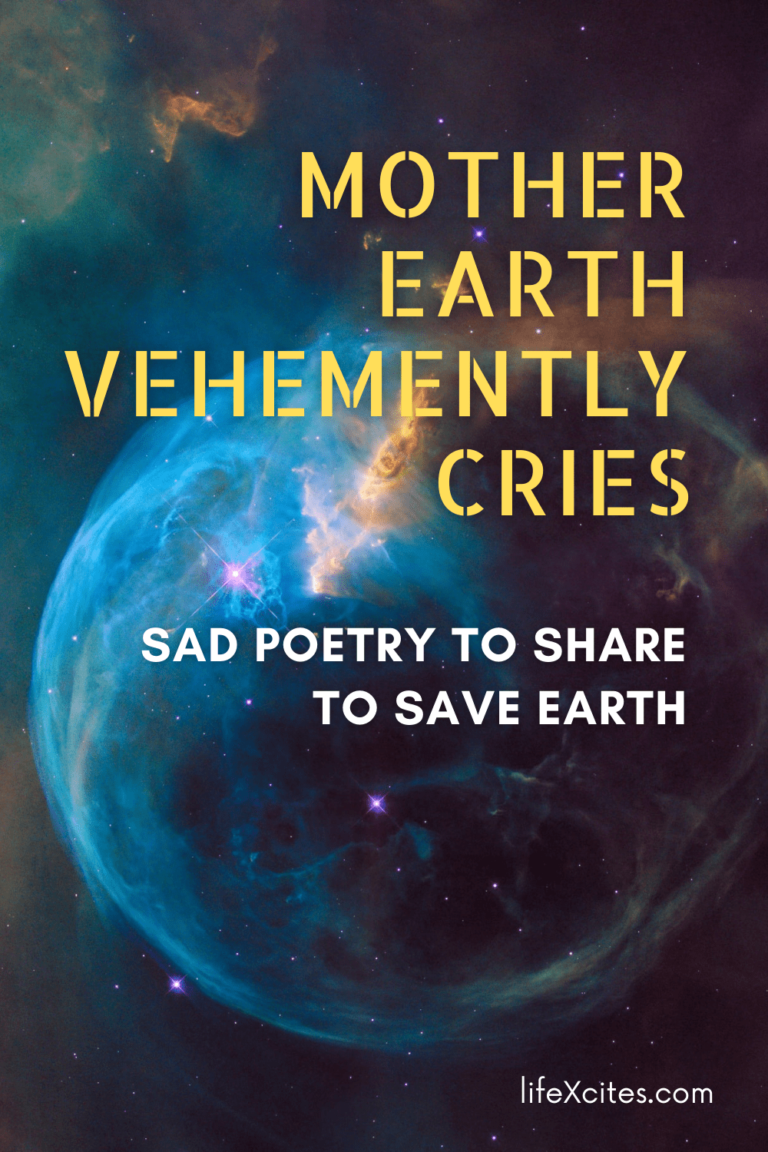 Mother Earth cries,

Save my beautiful valleys,

I stand for harmony,

Not harmful war keys!
So, let's take a pledge to save earth and harmony at all costs. Let's leave the next generation a green and beautiful Earth.
(2) A Green Earth for Next Generation – Happy Short Poems to Recall
Next generation has made the call,

All environmentalists want to recall,

Protect Earth from wars at all costs,

Protect Earth from its all fallouts;

Earth promised us food and shade,

Don't dig it too deep with a spade. 

War crimes must be stopped,

Atoms should be stopped;

All efforts to realize,

'Earth is one' should materialize:

Let's promise,

Let's be wise,

A green Earth for the next generation,

Only harmony, love, and fruitification!
Wars Ruin Good Works – Choicest Sad Poetry to Withhold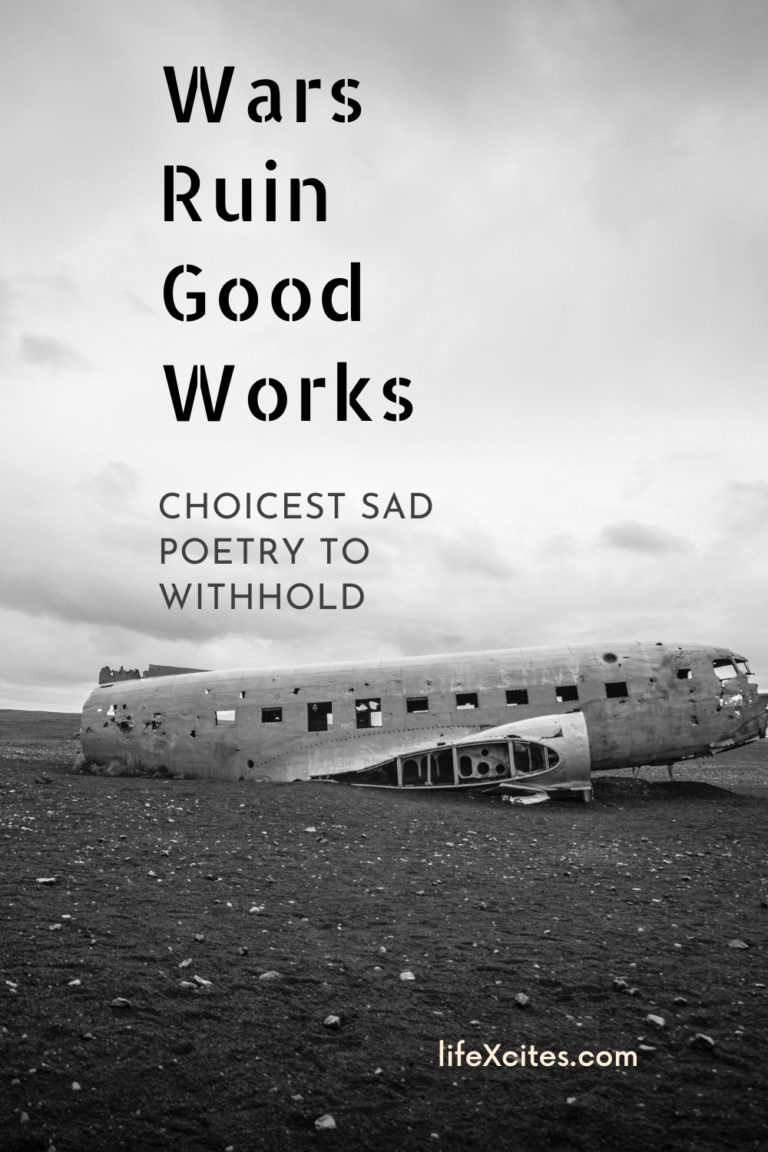 A single war holds the potential to ruin all good works that the soil has seen. Apart from that, an area of conflict becomes unimaginably backward in technology as well as development. So we have to save mother Earth from wars and its upshots.
Five influential sad poems on war have been given below. These pieces of sad poetry reiterate the need to say 'enough is enough' and now is the time to put back wars and its many demons back in the deep unreachable black box.
Read more unique sad poetry: Fast and Furious Crew Hates Wars – Sad Poetry from Heart (hot sad poetry drops for Fast & Furious fans)
(1) I'm Fine, but Hate War Dime – Micro Sad Poetry
How are you?

I am good and fine!

Only just to tell,

Kissi-Poo hates war dime!
(2) Dancing with the Daffodil – Micro Sad Poetry
I like dancing

With the daffodil,

Kissi-Poo says

Never go to kill!
(3) Don't Let Life to Leak – Micro Sad Poetry
Heart beats are weak,

My pulse is weak,

Kissi-Pussi-Poo won't let

Life to just leak!
(4) Sunlight be Gone, Heart will Mourn – Micro Sad Poetry
Torn hearts will mourn,

Sunlight will be gone;

Kissi-Pussi-Poo is weak,

Life seems quite bleak!
(5) Sad Brides, Sad Grooms when War Looms – Micro Sad Poetry
Gloomy are winter days;

Gloomy are little rooms;

Sad Kissi-Pussi-Poo,

Sad brides, sad grooms!
Kissi-Pussi-Poo has always disliked wars as they have dire consequences and put a huge break on life. His intentions are to write more pieces of short sad poetry covering evil wars and their ill effects!