Thy leg spin was a wicket win! – The death of legendary spinner Shane Warne, who was born 1969, has taken the whole cricket fraternity by surprise. Just like the sad poetry that slowly and steadily takes a deep inner form, each passing day after his death has just furthered the grief. 
Your loved ones moan, fans moan, and even the cricket game mourns.
This whole post is a tribute to the legend and by ways of sad poetry readers can pray for his soul. Rest in peace O great bowler, thou redefined the fine art of leg spin. May thy soul get the best of heaven and above all the wings of kind Jesus.
Thou a Sweetest Child of Cricket Field – Sad Poetry for Always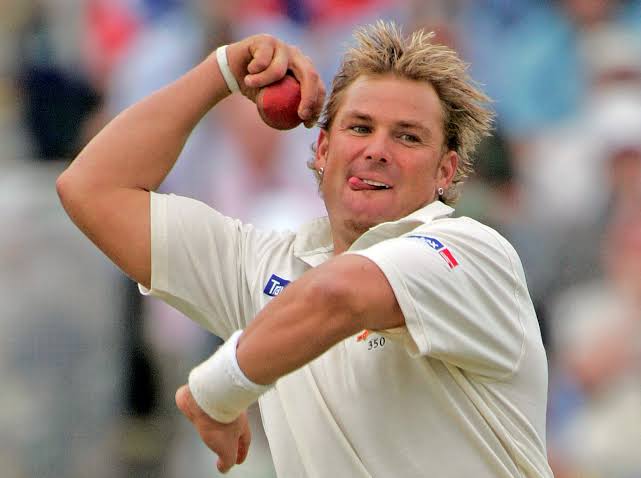 Thou a sweetest child of field,

Magical deliveries thou naturally wield;

A bona fide superstar made for TV,

Thy each ball an unfolding event for TV;

Like the simply astounding Gatting ball,

Thy extraordinary life will always get a recall!

 

A sweetheart of cricket fans like me,

'Thou mortal case cease to exist,' how we

Can come to term in turn.

Thy art dip, swerve, and turn

Will be savored by millions of viewers;

When thy hand turned with the jumps

Around the stumps, a million just forgot

They now stood in awe! You got

Wickets, they got the glimpse of fine art –

A sight to behold, a pure art – 

Of unrivaled leg spin:

For all, for us, for you a win!
Shane Warne's State Memorial at MCG on 2022 March 30 – Sad Poetry on the Death an Era
Everyone in the world is still shocked to learn that Australian legend Shane Warne is no more, but this is life. Everyone born will eventually die; however, it is then ultimately the Karma magical tale that separates a common from a legend and indeed, Shane Warne was a Legend! 
Shane Warne died of a heart attack during his stay in Thailand.  Also, Andrews tweeted, 'There's nowhere in the world more appropriate to farewell Warnie than the 'G.'
Every piece of poem has an end, and the passing away of Warnie indeed mimics the emotional sad poetry.
No praise too high, thy every on-field sigh was a plot to fly – RIP Warnie.
As put by Osman Samiuddin (Senior Editor, ESPNcricinfo), 'If Shane Warne never took another wicket after Mike Gatting's, he would still live on. Not in as many minds, and certainly not as rich a figure, but a ball like that has its own life. It does not go forgotten. The reason it endures and that it was so instantaneously acclaimed is for what it did in the milliseconds of its existence, the mad physics around it, but also because it was legspin as a platonic ideal…Nothing does justice to the world of Shane Warne – to the world of a single Warne delivery – as watching these deliveries again the last week has made clear. Maybe they bring some succour. Maybe from them we see that even if Warne had lived long beyond last Friday, these deliveries could not be bowled again by anyone other than him. That even if he is now no longer of this world, we live on gratefully, eternally in his world. Rest in Peace, King.'
Warne no More, My Heart's Sore – Sad Poetry on the Legend
Warne is no more,

Look, my heart is sore;

Thou death a suspected heart attack,

A huge blow and a surprising havoc

On the whole Cricket World:

Tears rolled and wishes poured!

 

For Warne's family, a never-ending nightmare,

For Cricket, an irreparable loss to sadly share:

Thy life a magical spell;

Thy balls heavenly fell

To shatter the dreams of skilled batsmen

And to woo commentators and cameramen!
'Dad, This Doesn't Feel Real' – Warne's Family Sad Love Poetry
Shane Warne's family suffered a huge loss, a void that can't be just filled with anything.
His parents, Keith and Brigitte, said it as a 'never-ending nightmare' and 'a tragedy we will never come to terms with.'
The news of death hurts the family members the most. Things so tragically turn from happy poetry to sad love poetry.
Warnie's brother, Jason, recalled, 'I remember catching the train into the MCG in 1982, sitting in the front row of the Great Southern Stand with our fingers crossed the great Allan Border and Jeff Thomson would get the runs needed to beat England.'
'Who would have thought he would have such a huge impact at the ground in the years to come and that very stand being renamed in his honour? Amazing life. Amazing guy.'
Summer, in a touching statement, said:
Sad Love Poetry on Robbed Time
Our time has been robbed,

Your death is a huge loss,

I wanted more holidays with you,

More laughs,

In fact, smiling was fun with you,

More 'goodnight I love you SJ,

I'll see you in the morning.'

I will miss more talks about

How our days were.

And I just felt safe

When you would hug me affectionately;

I will also miss you little talks,

Wherein you let me know

How proud you were of me

And also how too much you loved me!
Brooke Warne also opened her sad heart:
Sad Love Poetry for My Great Dad
Thou a great dad;

Dad, this doesn't feel just real.

It also doesn't make any sense that

Thou not with us anymore.

I don't feel good,

It doesn't feel right, 

Thy loss indeed huge,

And I can't come to term with that

Thou been taken away so soon.

This life is so painful and cruel, but

I'll cherish forever final memories,

Laughing together,

Joking around with each other.
Jackson, Warne's son, recalled happy old days of playing games like poker and golf and together watching football:
Sad Lover Poetry Reminiscence: 'You Wanted Me to Be Happy'
Dad, but I know

That all you ever wanted was

Happiness for me, no matter what.

You wanted me to remain happy always,

So that's it.

That is what I promise to do:

I'm going to just try to be happy!
Warne's parents pondered over the loss of their son and said they won't be able to overcome it:
Sad Love Poetry on the Sobbing Hearts of Parents
The night of the 4th of March 2022

Was a never-ending nightmare for our family.

On that date,

We lost our loved and admired son, 

Who was also a father, brother, and uncle;

It is indeed a tragedy to never come to terms with.

 

We are his parents, 

Finding words to sufficiently express

Our sorrows and sadness is

A dreadful task and looking to a future

Without Shane is also unthinkable.

But hopefully,

The mountain of happy old memories

That we all have will

Help us to cope with our ongoing sadness.
Sad Poetry for Fans of Shane: Remember Him Always
Fans of Shane will never forget his love for the cricket game. He was passionate both on and off the field.
The below sad poetry is exclusively for the wonderful fans of Warnie.
The Gatting Ball, Wickets to Fall: Exclusive Fan Sad Poetry
Like a phoenix you rose,

Cricket got the best rose,

One minute of ooh,

A ploy for wicket aah,

You bowled spin

Like water and wind,

Superfluous, unpredictable, and wild,

Indeed, you were cricket's best child.

A minute before you lived,

A second later you died;

You gave so much to the gentlemen's game;

With sheer hard work, you rose to fame.

 

This sad poetry will last forever,

The grief will last forever,

You gave your best,

Now peacefully you rest

In your grave.

You were brave

And had so much potential,

A long sum to solve of differential;

I pray Jesus to give you full peace,

Family and fans alike pray peace,

Peace be upon your soul,

You were brilliant in your role:

Indeed, The Gatting Ball,

Big Wickets to Fall!