Ask any couple, which day they eagerly wait for after the happy new year, and the answer will be Valentine's Day. People across the world try different ways to celebrate the great day including going to a chic restaurant, a nice outdoor picnic/photoshoot, etc. Reading valentine day poetry is also a great way of celebrating the day.
Day 1: Rose Day
Valentine week has kicked off and the first day is Rose Day. A rose is beautiful and so giving one to your other half is akin to portraying they are fresh and beautiful and they hold great value in your life:
'She felt unhappy that he hadn't come so far.  She also felt irritated and started unwrapping the burger when someone put hands on her eyes. She was spooked and thus shook her head to be free, but hands didn't come off. But the next moment, her mind was flooded with the fragrance of roses. She started melting and her resistance faded. Now she stood still…happy and…'
On Rose Day, lovers/couples give roses to their partners to show love and affection as well as the intensity of their love. You can also add another level to it by gifting roses with a nice piece of Valentine Day Poetry.
Thou a Beautiful Rose – Rose Day Valentine Day Poetry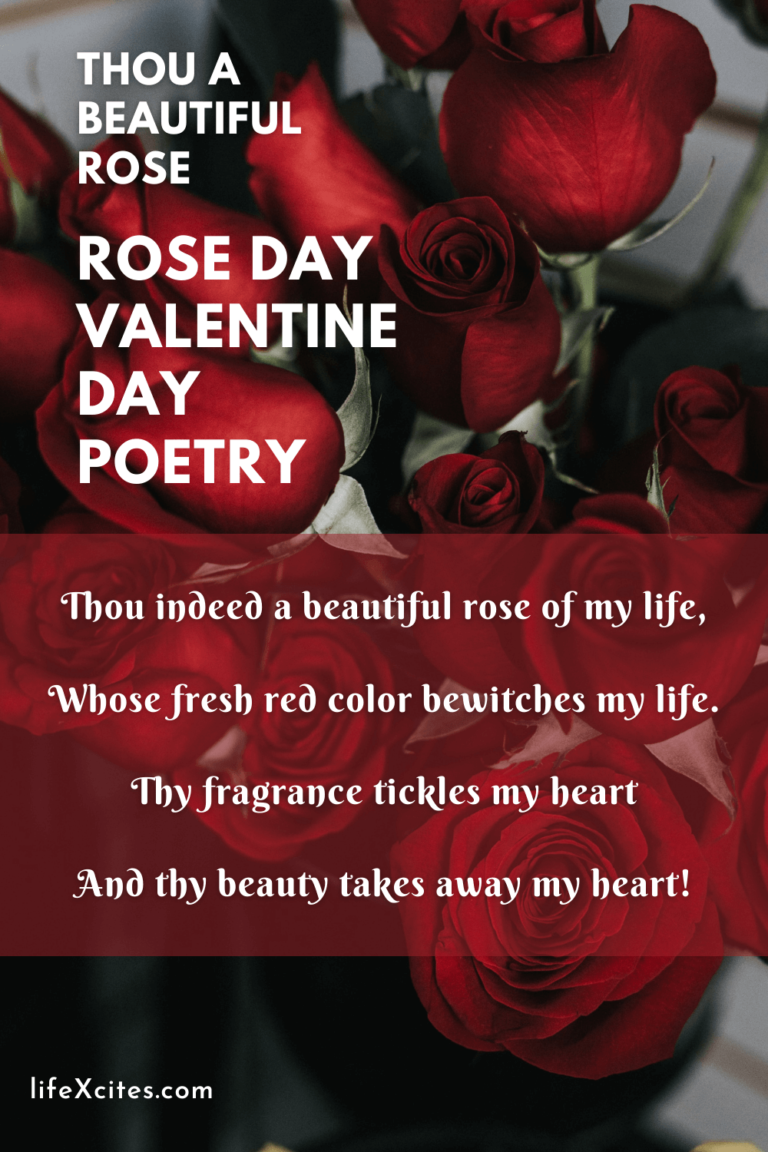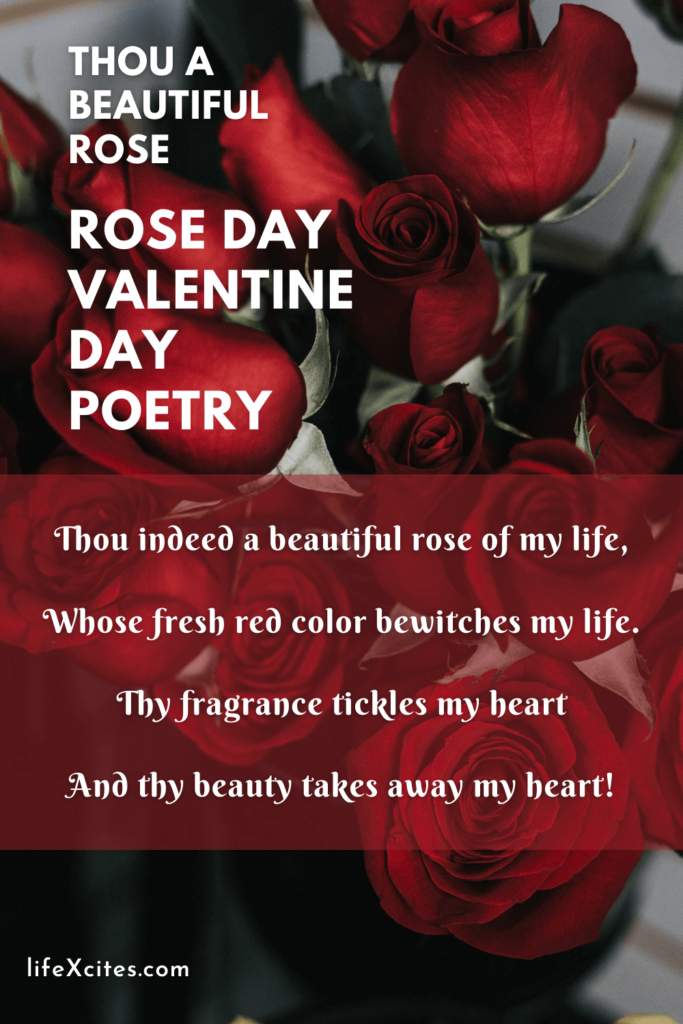 Thou indeed a beautiful rose of my life,

Whose fresh red color bewitches my life.

Thy fragrance tickles my heart

And thy beauty takes away my heart!
You Laugh Like an Angel – Rose Day Valentine Day Poetry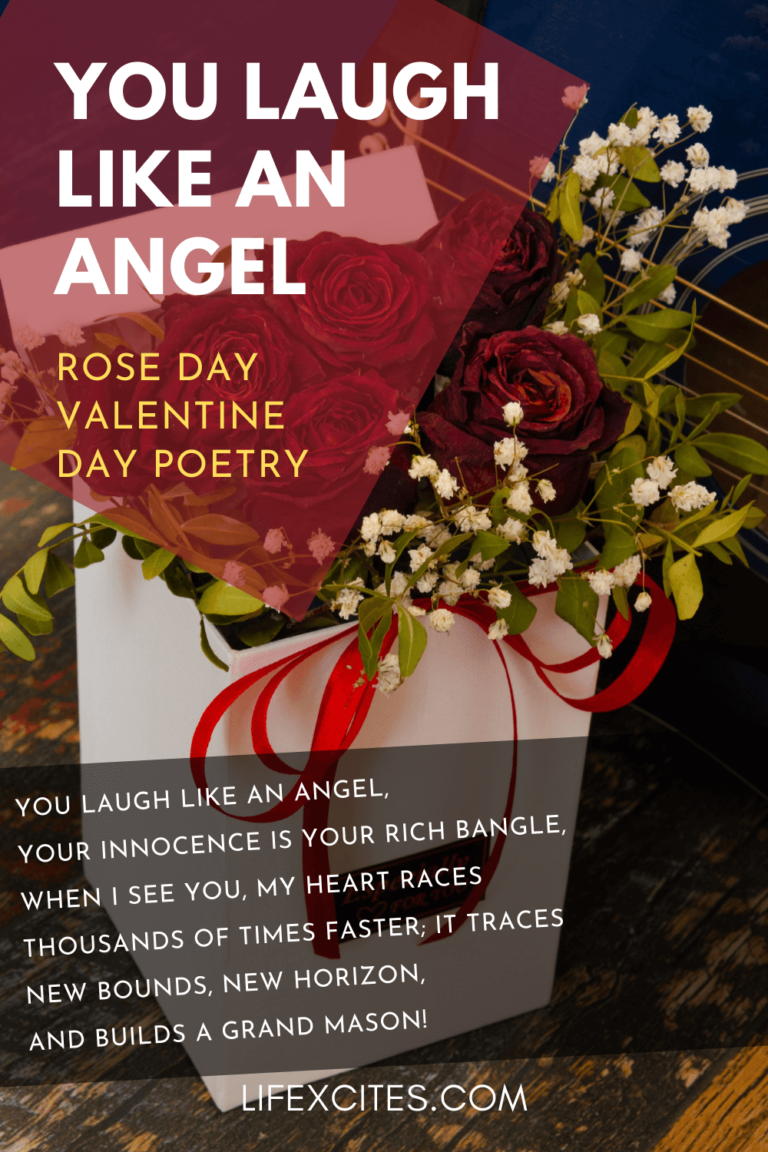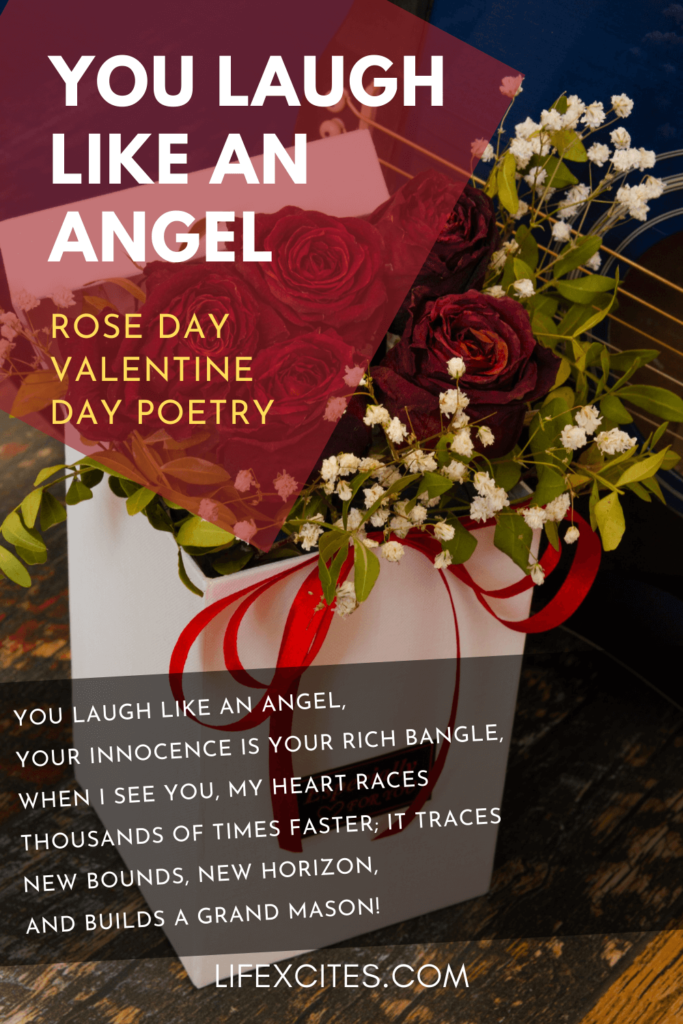 You laugh like an angel,

Your innocence is your rich bangle,

When I see you, my heart races

Thousands of times faster; it traces

New bounds, new horizon,

And builds a grand mason!
Love and be loved…and the journey continues….