The whole world has been traumatized in all wrong ways by COVID-19. We witnessed a new level of deep sorrows, inflicted wounds, stressed corporate margins, trauma of fully occupied hospitals, family member deaths, and so on, including, above all, an unprecedented humanitarian crisis. So how do we fix it? The answer is not simple and may be 'time.' Here, we have tried to capture the turbulent COVID-19 times through a heart-touching collection of five best pieces of sad poetry.
Utter chaos ran down the whole world, with holes everywhere. The circumstances have been quite dark and only improving at a slow pace with mutating virus. A piece of sad poetry, 'COVID-19 Ran Riot on My Family' echoes the endless pain and sufferings of families around the world.
COVID-19 Ran Riot on My Family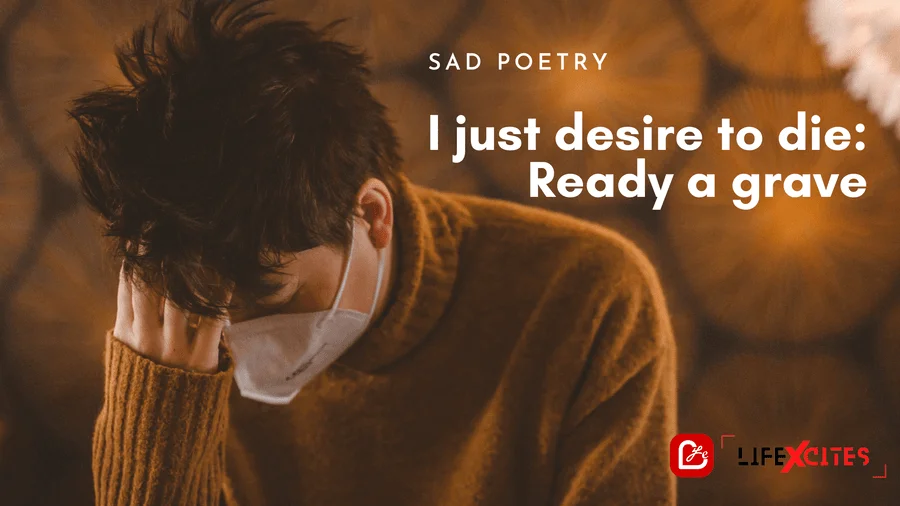 COVID-19 ran riot on my family,

My beautiful daughter first,

Then my young educated son,

And then my darling wife

Found a grave to eternal sleep.

I too now count my last breaths

With sadness all over me!

'Doctor, just shut down the ventilator,

There is no hope left,

There is no one left,

I too want to die.'

The death can only save me,

The plasma run looks like a monster,

Eating me away, slowly, slowly, and slowly;

There is just sadness,

No hope,

No life without a family.

I just desire to die:

Ready a grave

With no flowers,

No cross either,

And certainly

No prayers made to God!
'A Charming Lady, in the College We Met' is a short sad poetry that narrates the horrors of COVID-19.
A charming lady, in college we met,

Both of us were happy, no regret.

Then, the COVID-19 came,

Life dissolved in acid rain.

She was a darling success,

Turned to a corpse in a guess;

A wild forest is ahead,

And life seems all Red!
The third piece of sad poetry, 'All Lost to COVID-19,' is a unique narration of all those who lost their kids and buried them in graves with their own hands.
All lost to COVID-19,

Two sons and two daughters in their teen!

My wife cries every day,

Her head resting on my shoulder each day

Until it's deeply soaked in tears

Of agony, and sadness hardly bears!

There is no respite,

Whole life is a big hole: A bite

Everywhere, blood on every inch,

Fear of losses and sorrows for which

There is surely no near end,

No matter how much we bend!
'This Life is All About Pain' is yet another short sad poetry that weighs on anxieties, emotional whiplash, and unforgiving nature of the disease.
This life is all about pain,

Only losses, hardly any gain,

'I come, I come,' death soars high,

COVID-19 is a scary eagle flying high!
The poem below 'No Near End to COVID-19' is the fifth and final sad poetry piece that gives a rare glimpse of the humanitarian crisis and untouchability during early COVID times.
No near end to COVID,

No perfect vaccine,

So many deaths,

So much blood on the streets!

People walked miles

And still more miles

To reach their home,

Hungry children died too without a home.

So many eaten by killer roads,

No help to come, no vehicles to make stops;

Tragedies after tragedies,

Sufferings after sufferings

Ran the show:

For humanity, indeed a huge blow!