We have come a long way with our unique happy short poem series titled 'Rethinking Your Life with Happy Short Poems' – this one being the six in the series where important things from good sleep to 30 grams of protein everyday were discussed to achieve fitness and thus rethink life.
A Riddle – Solve If You Can
A bride won't look one on a sick pillow or ominous hospital bed with all kinds of wires, machines, needles, and drips attached – sounds horrifying, but don't worry we are here for a happy motivated life with happy short poems; however, it will in most cases start with about 20 to 30 seconds of initial fear and horrification, but thereafter things are just fine and cool!
Below is a humorous happy short poem on bride that will help you feel light hearted and happy.
Champagne to the Stunning Princess Bride
Father of the bride said to the bride:

'Take a cold shower yelling bride.

I have got you a mother of the bride dresses,

With which will envy even the princess bride.'

Father of the bride kissed the bride:

'I've got you the best wedding shoes for bride.

My little angel, we saw the movie runaway bride,

Never thought you would become one too – a beautiful bride!'
Still trying to make sense and find the answer to the riddle! It is taking a cold shower in the morning, the ideal temperature being 13-degree Celsius or 57-degree Fahrenheit. Benefits are manifold, including the physical and mental wellness, improved immune, circulatory, digestive, and lymphatic systems, and a good balanced metabolism. Cold water bath is also a means to countering depression and a nice shaky way to improve will power too.
A Cold Shower – A Happy Short Poem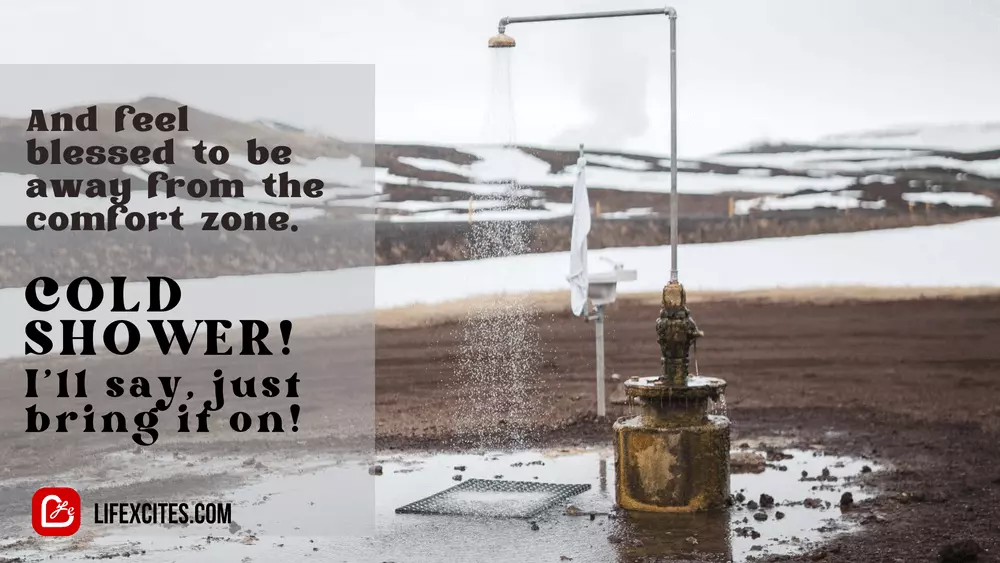 I went to a pond on a wintry morning

To take a cold shower – truth or dare,

I chose the latter during the play

Day before yesterday.

My friend thought otherwise,

But let me share a secret with you:

'It's not new to me.'

Thanks to my father who helped me young,

Taught me when cold water kisses your back

Just slow down the breath.

I took a super happy jump in the pond,

My friends giggled and my girlfriend

Appeared a little freaked,

But I felt motivated, inspired, and full of creativity,

A great time to feel alive far from the city

And feel blessed to be away from the comfort zone.

Cold shower! I'll say, just bring it on!
To be continued…