Let's recite Oh My Jesus Prayer and sincerely thank Him for providing unlimited gifts, from air we breathe to hearts that beat, to beautiful Earth, and to beautiful happy short poems.
Thou name refined and thou ways many lessons. There is so much more in thy name than just a look, thy solo look made my life neat; the wheat I eat and the water I drink, just a few drops of thy well-kept treasures!
Find below a fresh rose in the form of Oh My Jesus Prayer, one of the finest happy short poems to read and feel glad for His wonderful blessings.
Our Father, Thy Name a Blissful Gift: Happy Short Poems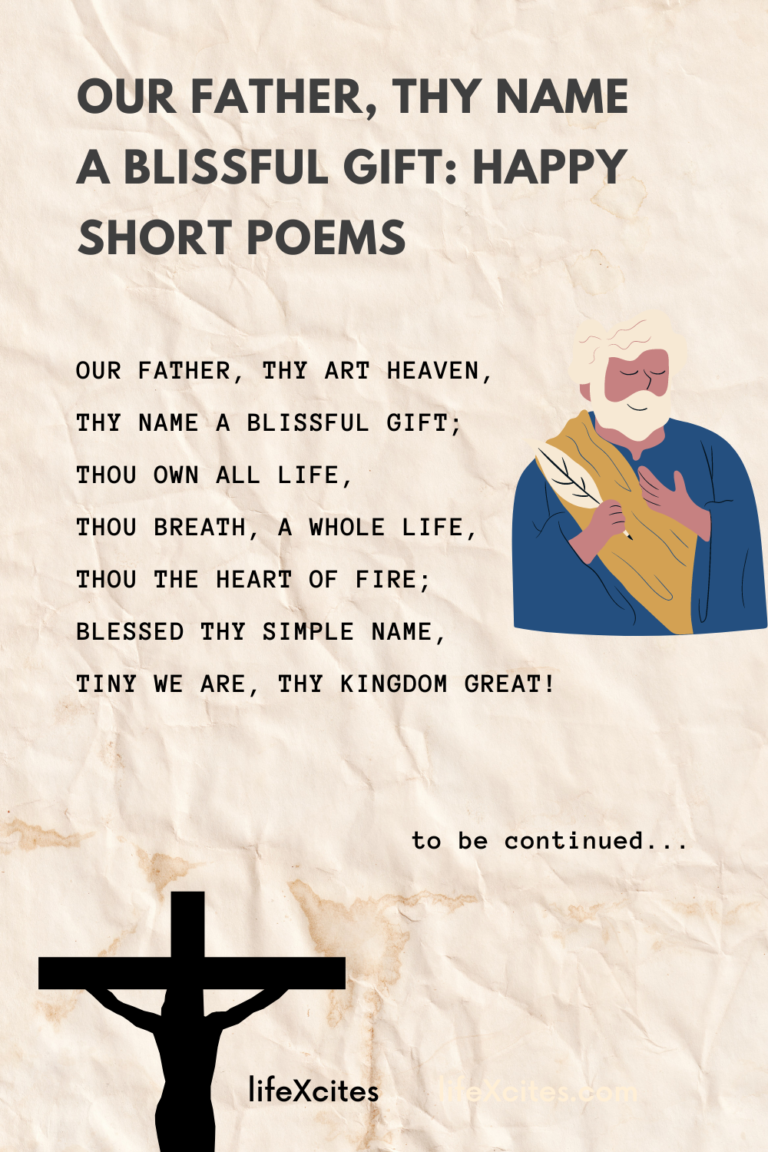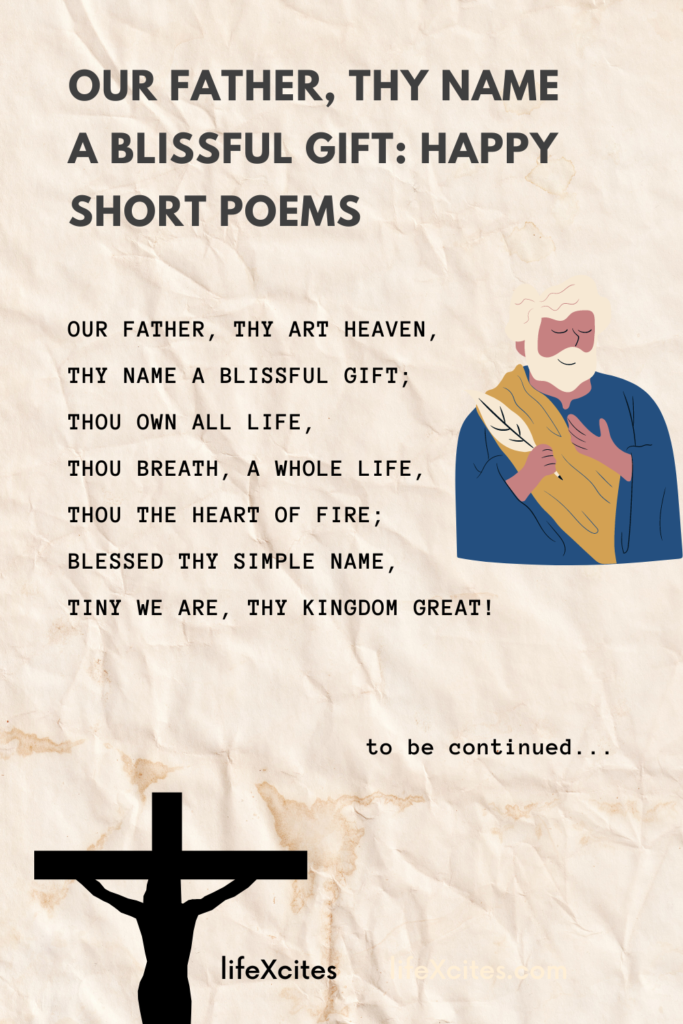 Our Father, thy art heaven,

Thy name a blissful gift;

Thou own all life,

Thou breath, a whole life,

Thou the heart of fire;

Blessed Thy simple name,

Tiny we are, thy kingdom great!

The daily bread thou give all,

The sunny days, nights' fall,

We pray thee to bless

Us all day long and starry nights,

The moon, the sun, and the diamonds

In the sky;

No why,

Indeed, only thy bountiful blessings,

Magnificent and beautiful in all senses!

Our Father, thou never rustic,

Thy ways are truly mistic,

Protect us from the traps of temptations,

Protect us from the warps of evil intentions!
Watch out for more unique happy short poems covering Oh My Jesus Prayer.