Our lives are like a sad poem, running in a maze!
Many readers of this post may have seen or heard about the Hollywood movie series Maze Runner. Those who have not heard or seen movies may watch/search for it.
In the movie, the hero keeps on running from unknown fate!
Similarly, isn't it also true that we in real life are afraid of unknown fate!
Also, isn't it true that all lives seem to be running in a maze with unknown dangers and curves and surely no respite and no time to catch breath, and the opening out is too small and those who escape feel lucky but sadly not for long!
O God! Life's Agony: A Short Sad Poem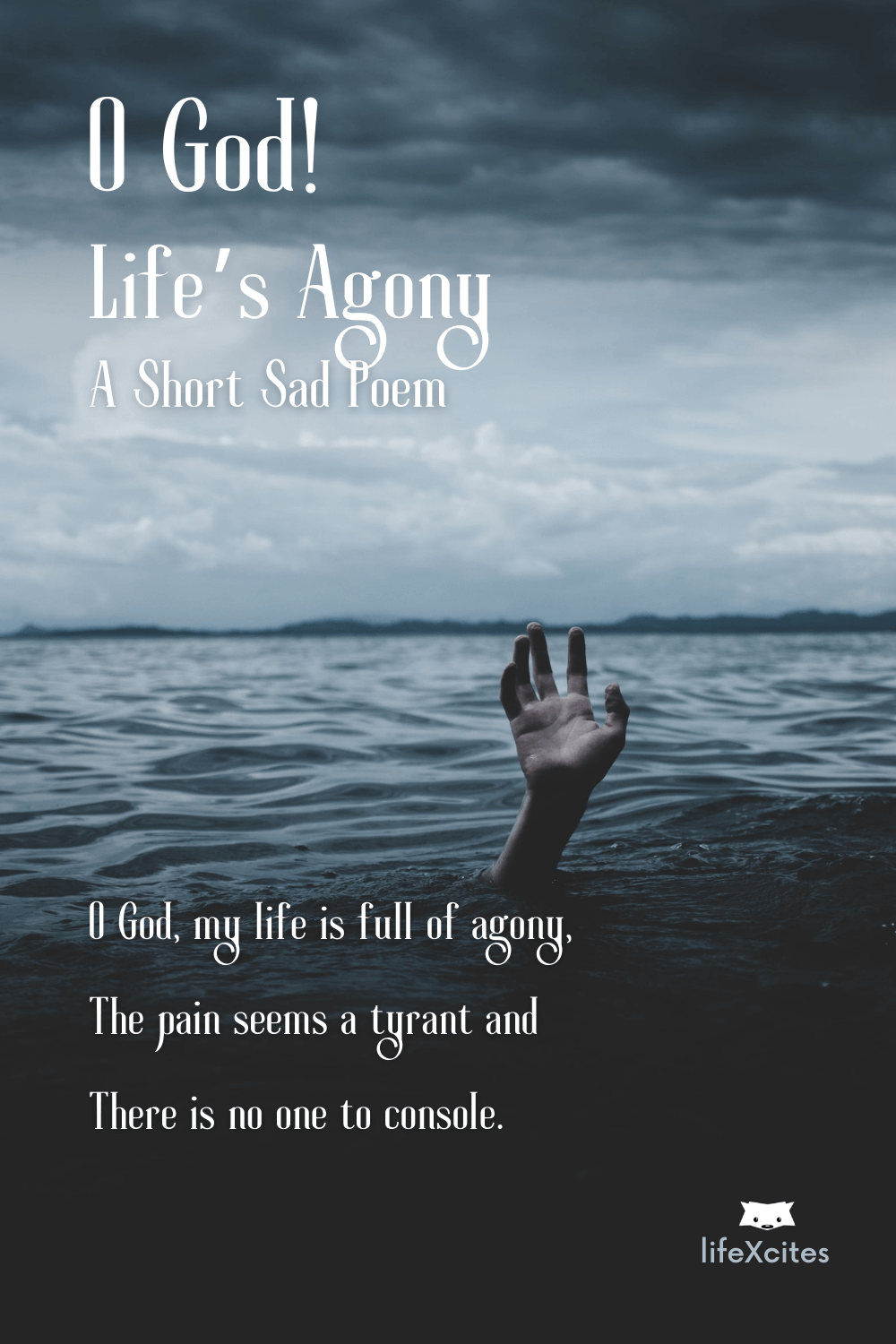 O God, my life is full of agony,

The pain seems a tyrant and

There is no one to console.

O God! Alas, bones break

On fall and blood comes out and

There is no one to console!

Beware! No one knows

When things will turn sour and

There ain't a hand to console!
Everyone has to feel the pain and agony during their lives, but it is a good thing that we try to find motivation within or from those around us and then move on. Reading a sad poem is also a great way to channelize agonizing frustration into motivation: that we are not alone when it comes to pain and sufferings.
Life is a maze and we are all maze runners, and we should keep on running until the cure is found. The journey won't be smooth for sure and there will be plenty of ups and downs.
However, we should keep running in good faith and good hope that all is not lost and there is indeed salvation to be found on the path. We should also read a sad poem to appreciate life further.
Below we have given the sad poem titled 'Death in a Maze.'
Read and enjoy!
Death in a Maze – A Sad Poem
Life is a game

Which can't be tamed:

Desperate losses,

Strange desires,

Even the death in vain!

A spark of love

On a beach,

The soft hand

To reach

For the wet sand,

Collect more sand:

In vain, in vain,

Sea pointed to rain!

They would perish,

Become poor from rich!

Wishes were pure,

Dark falls for sure;

Poor angels disgraced

When Satan raced;

Good goods to perish soon,

A dragon will eat the boon,

The Moon will bath in blood,

The Sun too will be tarnished!

Life will become pain

Loitering curiously in rain,

The blood will touch ground,

Dark shadows, gloomy sound,

The hearts that blushed

Will be attacked and rushed

To a hospital with no staff:

The life will wonder, half

With anxiety and the rest with facts;

When the breathing will be in parts,

Death wins the race

In a cruel maze!
Readers can also read our other pieces of sad poem and sad poetry, including 'A Real Sad Poem on Waste in Haste,' and 'Jokes on Bald Women and Slaps in Public: A Sad Poem.'