I always dreamt of at least spending a day on a cruise ship, but that is still a far more lucid dream; however, still ode poem examples covering trips on cruise ships aren't!
Still wondering why?
Just read on…
The Original Idea of Writing Ode Poem Examples on Cruise Ships
Few days back, one of my friends booked a hotel and interestingly, it had a tie-up with a cruise ship service provider for those who wanted to extend their wonderful holiday trip and enjoy bewildering backwaters.
My friend showed the itinerary of the cruise trip, and it was fascinating indeed. I immediately googled the term and saw the images, which were all fascinating too.
So, I decided to write An Ode to Time on Cruise Ships: Ode Poem Examples!
Also Don't Forget to Check: An Ode To Traveling in a Bus
Dream, You Can Always Dream!
If you can't go, then dream,

If you can't run, then walk,

If you are drying, then repent!

This life is amazing in every sense:

You can choose what to do

And live a life full of joy!
Yes of course, I also draw inspiration from the above short poem!
How to Write an Ode – A Tip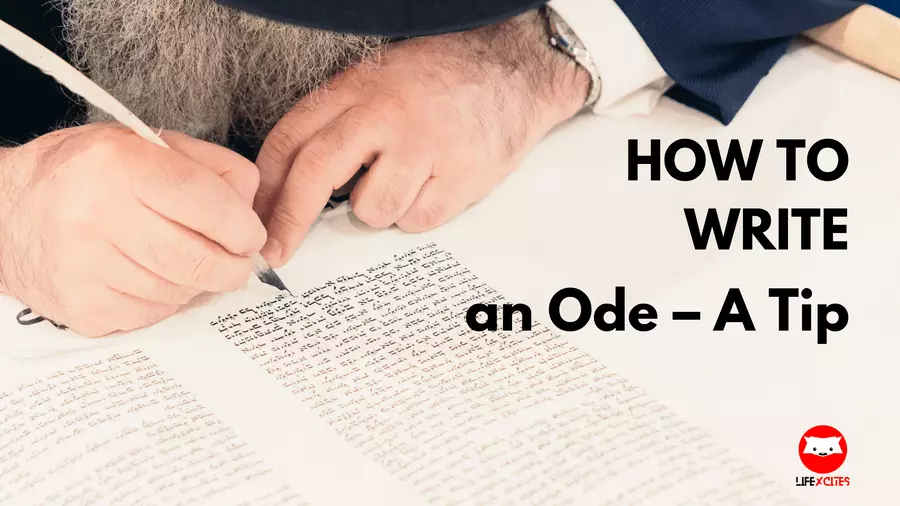 Ode poems are charming and here in this post we try to touch the unique adventure of living/trips on cruise ships. You can also put an effort to write such ode poem examples. All you need is enough motivation and inspiration.
Below is an example of a happy poem that will motivate you to write ode poem examples.
Time on a Cruise Ship: A Short Happy Poem
Spending winters on a cruise ship,

Wowing all good waters in summer,

The dancing drops on the mini pool, and

An open deck to see the beautiful world!
Now enjoy one of the best contemporary ode poem examples to lift your mood.
Remember, if God gives you enough, go for sure on a cruise ship trip!
Cruise Ship Trip(s): Ode Poem Examples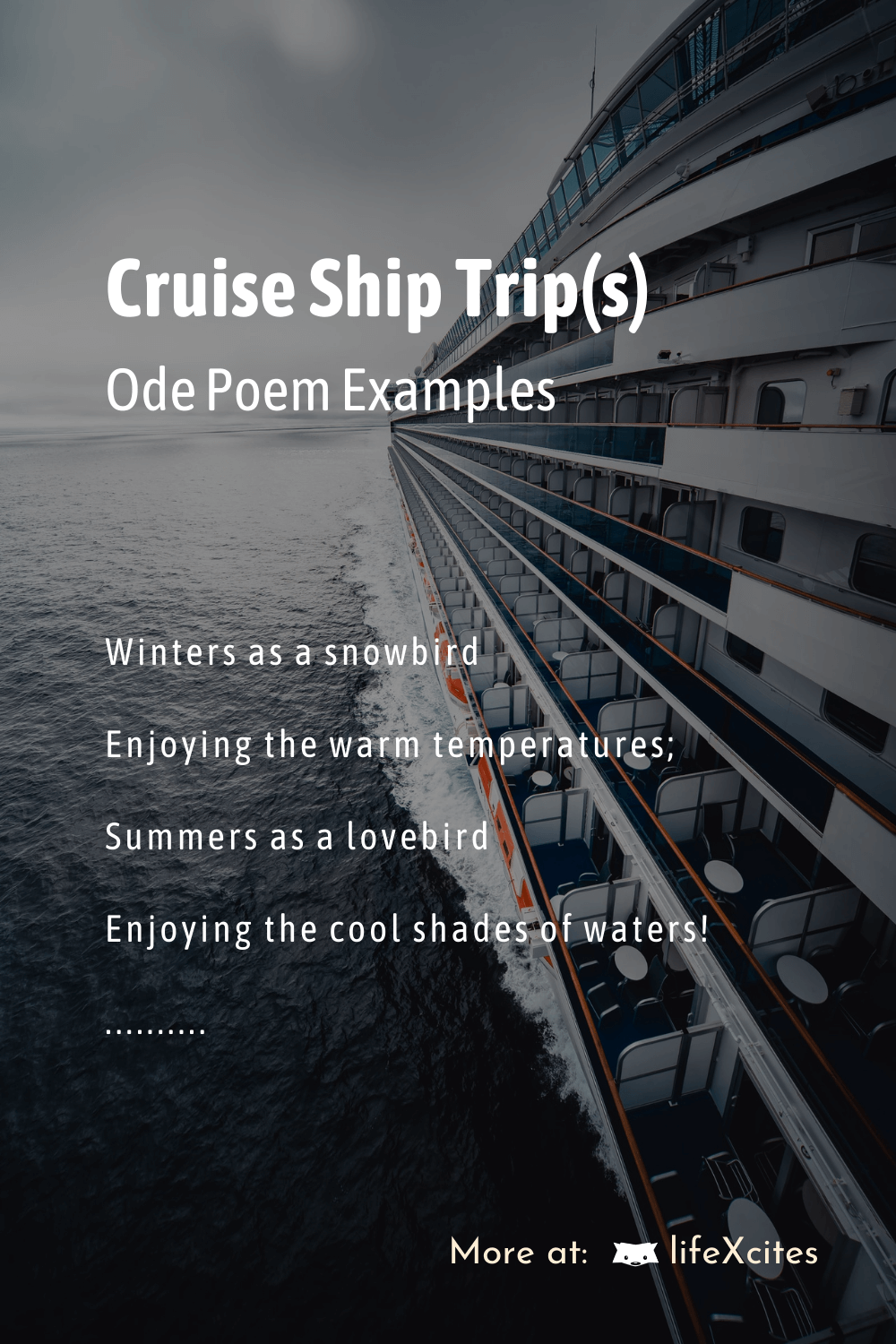 Winters as a snowbird

Enjoying the warm temperatures;

Summers as a lovebird

Enjoying the cool shades of waters!

Never boring, always thrilling, there is so much to do

On a cruise ship trip

Or popular world cruises to spend months at sea!

Arctic Circle, Caribbean, Venice, Croatia, and so on to

Fondest memories! A tip:

A camera, a fancy hat, beauty and magic to see!
Final Words
Ode poem examples are always inspiring and there is so much magic in them to pacify even the most craving hearts!
We sincerely hope and pray all our readers get the chance to board the cruise ships!
Happy traveling a cruise ship,

Happy reading a finest ode:

A hot coffee for winter, 

Mango shakes for summer!